Update Your House Interior with these Great Summer Curtain Ideas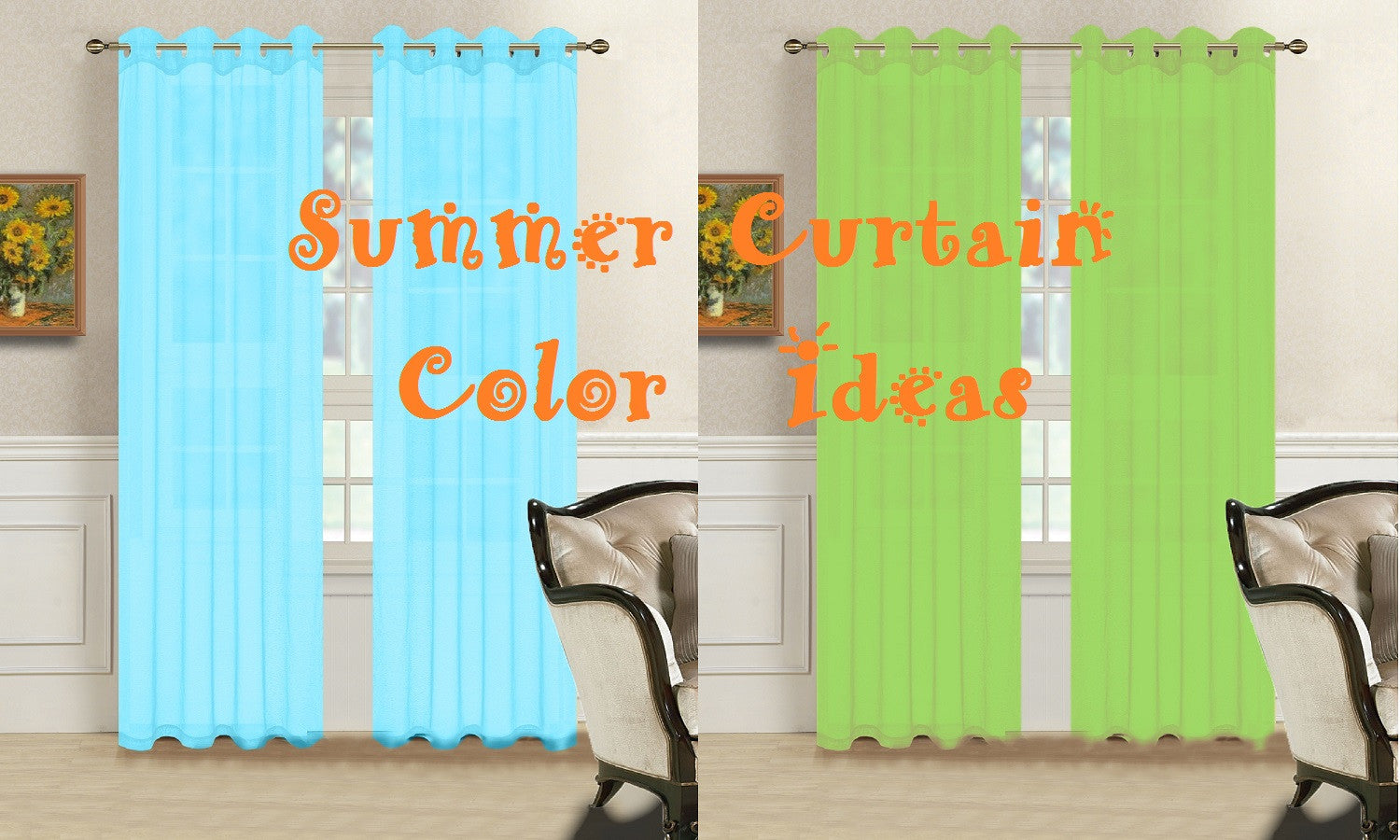 It's officially summer. Hooray! When it comes to home interior, it's time to remove the darker colors of fall and winter and substitute it for light and airy colors of the summer. Changing wall colors or furniture could be expensive and time-consuming project (most likely both). Here's a better idea - just change your window curtains instead. It's one cheap and easy trick to update your home without spending a lot of time and money.
Here are few summer curtain colors that you should consider for your next home project:
Aqua Blue Sheer Window Curtains - This light blue curtain color is not just for your baby boy toddler room. This fun baby blue curtains can go with many interiors and can put you in a happy, summer-inspired mood. 
Yellow Sheer Window Curtains - One of our more popular curtains colors during summer, yellow has unique advantage of being able to fit almost any home interior and exterior. It's bright, cheery but still familiar and understated.
Lime Green Sheer Window Curtains - My personal favorite summer color. It's not for every one, or for every home - as this bright color might overwhelm the room. For me, however, nothing says summer more than drinking Corona with lime at the patio and seeing matching lime green curtains at the window.
Turquoise Sheer Window Curtains - Warm Home Designs's (somewhat) surprising summer best seller is turquoise. It's darker and more rich than most summer colors but I guess it just looks too good to not be popular. It's actually one of our most popular colors the rest year too, so, as an added bonus, you can use turquoise color curtains during the rest of the seasons as well.
Want to hear more regarding our sales, new blog posts or other developments at WarmHomeDesigns.com? Sign up for our newsletter bellow. We will never spam you or give out your email to 3-rd parties:
Leave a comment
Comments will be approved before showing up.